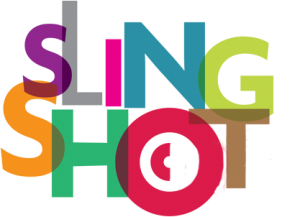 It an ancient slingshot with cutting-edge technology which has an embedded mobile, that can be used to click photos, input feedback, collect reviewer information and post (feedback+ picture)on any of the social media.
It is an innovative product to create people engagement in any event or corporate launch.
It is easy to use, lightweight and highly mobile. It comprises high quality, durable materials.
Custom made content, size and content that's easy to modify.
Not only for sale, but also for rent.
The Interactive Slingshot is programmed (via a wireless computer connection) to project a message onto a wall. The user holds the Y-shaped frame, click selfie and type message onto a touchscreen.
hen, they pull back on the rubber band and essentially 'sling' their message across the room where it magically 'splats' (or is written) on the wall via the projector.
Used in corporate events like annual events, product launch, to capture feedback and user information.
Used in TV/ promotional events to capture the fun and feedback of celebrities and post it on social media.
Used in marriages to post wishes for bride & groom.
Used in promoting a product/ brand by engaging customers in a fun & interactive way.
At least 10ft x 10ft Wall to post splash images and feedback.
Place for computer setup & Interactive Sling Shot setup.
High Quality Projector.